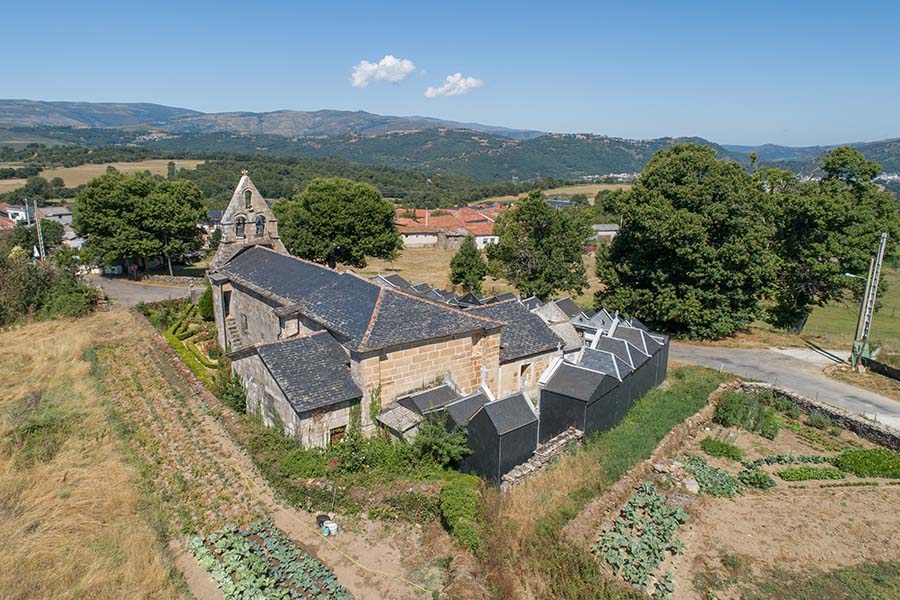 A temple of cruciform floor plan that has a single nave and a high altar. Its main facade stands out for its main door, covered by three pointed arched archivolts carved in visable edge that sit on props decorated at its base with opaline. The main façade is finished in height by means of a solid triangular shaped bell gable that protects each of its three openings, finished with semicircular arches, by means of a restrained semi-circular frame.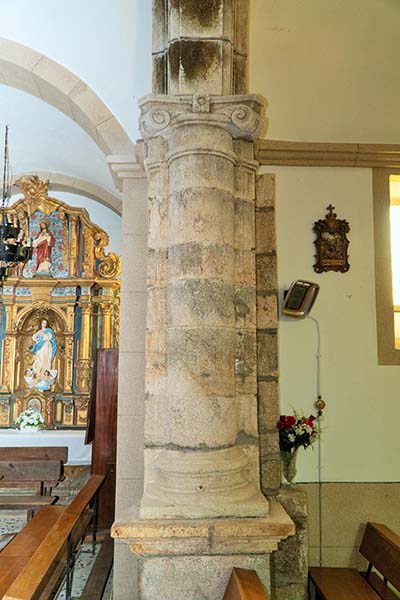 From the structural and decorative point of view, the remarkable triumphal arch that divides the cross shaped nave stands out, formed by large segments and supported by beautiful pilasters crowned by capitals of Ionic order decorated with collars, scrolls and roses.


The main altar possesses a late Renaissance gold gilded altarpiece and is articulated in three sections with the patron saint of the temple in the main niche and Christ´s crucifixion in the attic. Two pairs of columns decorated with Corinthian capitals and shafts of wavy motifs support the architrave and the frieze.

Also highlighted in its interior is the voluminous baptismal font in the shape of a chalice, in which an eight-pointed cross, also known as the Maltese cross was engraved. At its base, a continuous uncultivated zigzag decoration stands out.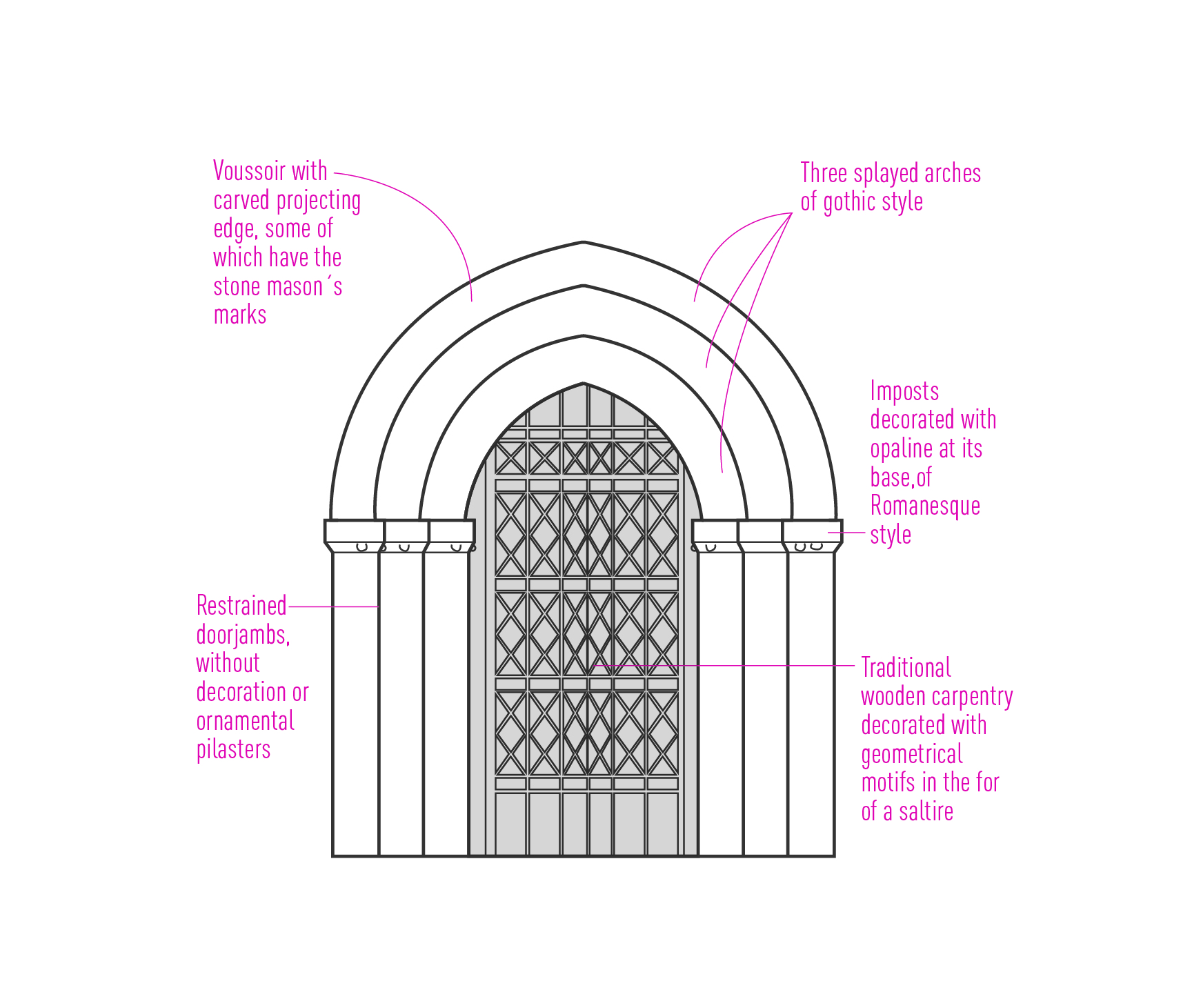 "... Between the Bibei and the Camba the height of Caldesiños and Pinza lays the proliferated mountain of cropland, rich of chestnut trees. The Camba draws very deep slopes through the Invernadeiro nature park, Fornelos de Filloás and Bembibre ... "